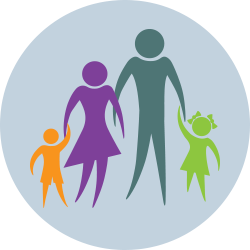 How To Join:
$5.00 Membership Fee - (One Time)
$25.00 Minimum Deposit To Open Savings Account. (Savings accounts must maintain a minimum $25.00 balance at all time. $25.00 is returned to member at time of closing account)

$30.00 Total Amount
$35.00 If not in our field of membership +$5.00 - K-9 PALS
Payment must be cash or check. NO CARDS.
Who Can Join:
Must be in our field of membership
Immediate family of an existing member (Sponsored Account)
Join the FONTANA POLICE K-9 PALS ($5.00 Donation to K-9 PAL)
Field Of Membership:
FONTANA POLICE DEPARTMENT K-9 PALS
CITY OF FONTANA
FONTANA UNIFIED SCHOOL DISTRICT
VISTA METALS
COSTCO (RANCHO CUCAMONGA)
SAN BERNARDINO STEEL-HERRICK
FONTANA FIRE DEPT.
FONTANA WATER COMPANY
ALL STAR STEEL
DISCOUNT DOOR & HARDWARE
GANG NAIL
GROUP W CABLE
HECKETT ENGINEERING
KOCH MATERIAL COMPANY
PACIFIC NORTHWEST STEEL
TRUSS-TECH BUILDING SYSTEM
LOCAL 166
EMPIRE INSULATION (employed in Fontana)
HUMES ROOFING (employed in Fontana)
MAYFLOWER (employed in Fontana)
SAN BERNARDINO DENTAL (employed in Fontana)
LOCAL 16107 MILLWRIGHT JIM PESTER
C.O.C. DRYWALL
CAUSEY ELECTRIC
INDUSTRIAL SUPPORT SYSTEMS
FIRST LUTHERAN CHURCH EMPLOYEES
VAN DYKE OIL
UNITED FACILITIES
TAMCO
PASCO
CADMAN CHIROPRACTIC
GEORGE'S SHELL